---
As from this week, our individual and business customers can pay for deliveries via a new convenient cashless option: Juice by MCB.
How does it work
Under this option, instead of paying in cash, the full payment for delivery is made to the driver's personal bank account through MCB Juice. The driver while accepting your order will see this requirement and will be ready to accept this method of payment. Like always you can make the payment at the pick-up or at the drop-off after completion of the order.
How to select the new payment method
Before confirming the order press on the selected payment method and then select "Juice by MCB".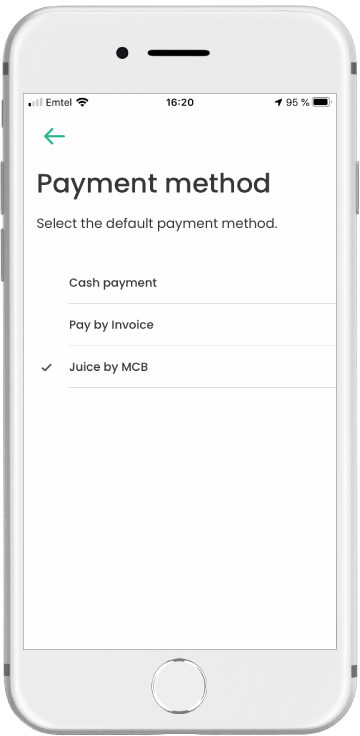 Other payment options available
Other easy ways to complete payment for your deliveries are still available:
Cash Payments - full payment for delivery is made directly to the driver in cash.
Pay by Invoice - payment is make weekly by the bank transfer based on the invoice. This payment method is available for the business clients.
Learn more about our rates and payment methods for business.
---